According to Deutsche Bank analyst and Harvard economist Marion Laboure, the next two to three years should be a turning point for Bitcoin.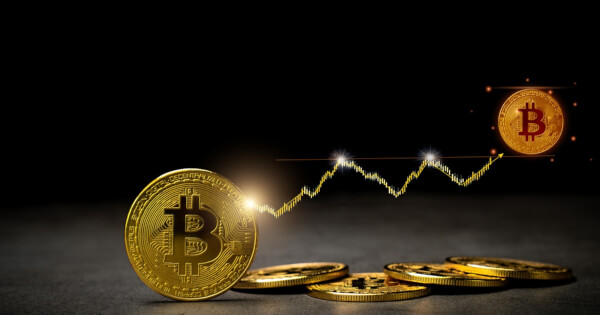 She elaborated by comparing Bitcoin's current trajectory to Tesla's. According to the economist, both Tesla and Bitcoin have followed a similar trajectory over the past year. In reference to Tesla, she said that market sentiment towards Tesla shifted significantly in the last 18 months "as Tesla delivered early results." In a written report shared with Forbes, Laboure explained her views:
"Tesla is five years older than Bitcoin and has always sparked robust debates between people who see it as a soon-to-die fad and those who see it as the future of the car."
Drawing a parallel with Bitcoin, the analyst said that a consensus about the mainstream cryptocurrency's future may soon appear as people have increasingly been monitoring digital currency growth lately, and this interest in cryptocurrencies is expected to carry over the next two to three years.
Regarding Bitcoin, Laboure hypothesized that the cryptocurrency will become an important means of payment in the future. She said:
"Bitcoin's current valuation is pricing in a shift toward cross-border digital currencies; the hypothesis is that bitcoin, as the leader, will benefit from network effects and become an important means of payment in the future."
Laboure acknowledged that Bitcoin was "ultravolatile," and expects it to remain so, as "a few additional large purchases or market exits could significantly impact the supply-demand equilibrium."
Central banks to expand growth through CBDC
While Central Banks have also been considering issuing central bank digital currencies (CBDCs) to keep up with the digital trend, many have clarified that a virtual currency will complement fiat, rather than replace it. Recently, Federal Chairman Jerome Powell spoke at a virtual payments conference and said that CBDCs would need to coexist with traditional cash. He re-evaluated the current monetary system and said that there was room for improvement. Powell said:
"The COVID crisis has brought into even sharper focus the need to address the limitations of our current arrangements for cross-border payments."
Image source: Shutterstock